After a collision caused by an on-duty DoorDash driver, you can sue for injury support. You might have to start by making a claim with the driver's personal insurance provider, but then a suit against DoorDash could follow under some circumstances.
Can I Sue DoorDash for a Car Accident?
If you were in a car accident caused by a DoorDash delivery driver, or you are a DoorDash driver hurt in a car accident, there's a no-risk way to find what your injury is worth. You can discuss your case with a skilled Los Angeles DoorDash Accident Lawyer at the Law Offices of Steers & Associates. DoorDash's insurance can quickly become complex, so talk to our law firm as soon as possible, even if you suffered only minor injuries.
A free consultation is a great way to determine how many parties could be held accountable for your injuries. You may need to file an injury claim against DoorDash delivery workers, the DoorDash company, another driver, or all three.
Contact the Law Offices of Steers & Associates for a free case evaluation for all victims in Southern California. We want to hear about what happened to you and provide legal assistance. We'll help you determine what your best options are and inform you of every right you and your family have.
Can I sue Door Dash for a Car Accident?
What Makes a DoorDash Accident Claim Different Than Regular Car Accident Claims?
From a personal injury law standpoint, DoorDash car accidents are different from regular car accidents because they often involve third-party liability. In typical car accidents, the parties involved are the driver and passengers of the vehicles. However, in a Doordash accident, the delivery driver is often an independent contractor, and their actions may be the responsibility of the delivery company.
Additionally, DoorDash drivers are often on the job when accidents occur, which can raise questions about the company's liability and insurance coverage. These factors can make Doordash car accidents more complex from a legal standpoint and require experienced legal representation to navigate. DoorDash driver insurance coverage differs, so not all car accident lawyers are equipped to handle such cases.
As DoorDash car accident attorneys, we know that the medical expenses for an accident of this nature can be serious. Doordash accidents cause hundreds of injuries every year, and each DoorDash delivery driver must be held accountable for however the accident happened. Seek legal assistance right away if you have been involved with a crash like.
Due to the many differences between these accidents and normal car accidents, dealing with your insurance company can be a headache. At Steers Law Firm, we'll work with your insurance carrier to make sure you're never being taken advantage of, and we'll fight to ensure you get the Doordash accident settlement you deserve.
DoorDash Car Accident Dangers in California
So many things can be delivered to our California homes these days that some of us leave the house for less than we used to. But when we do start up the car, we can join a stream of traffic that includes rideshare vehicles, Amazon trucks, and food and grocery delivery drivers.
All of these vehicles are trying to get to the same places on roadways that are already taxed by regular traffic. The steep influx of drivers increases the chance of car accidents. This hazard is multiplied by the tasks that drivers for companies like DoorDash are expected to complete.
Request Your Free Consultation
"*" indicates required fields
Drivers on Los Angeles freeways and boulevards are already distracted enough, but DoorDash drivers are often using their phones to stay up on their orders and delivery locations.
Additionally, these drivers have additional challenges that make increase their propensity for causing a collision. Some of these include:
Working by Cellphone: DoorDash drivers must trust their phones to display the next order for fast food or for groceries. That order may arrive while they are in the driver's seat. That cellphone is also vital to getting to the restaurant and then finding the drop-off address soon enough to prevent the food from getting cold. DoorDash drivers may also look down at a personal text instead of watching the road. That driver may never look up to hit the brakes and suddenly a California DoorDash traffic accident and injury have occurred.
Reckless Driving: That rush to keep hot food warm and frozen food cold could tempt a DoorDash employee to step on the gas. They might also make some ill-advised aggressive moves. This attempt to earn a better driver rating or tip could endanger you or someone you love.
Driver Emotional State: You may have a bad night's sleep or be preoccupied with a family fight before starting a long day at the office. But a delivery driver deals with these challenges while behind the wheel of a moving vehicle. DoorDash can be fully responsible for providing you with a settlement check if their drowsy or unfocused driver leaves you injured in a collision. Inattention to Pedestrians, Motorcyclists, and Bicyclists: An factor that turns attention away from the roads means that the smallest of road users are at even more risk. Drivers who strike pedestrians and riders often claim they couldn't see these victims that have a smaller profile than a vehicle. The truth is those drivers weren't paying enough attention to the road to show a legal "duty of care" to slow down around less-protected pedestrians, motorcyclists, and cyclists.
Of course, the recklessness of normal motorists can also put DoorDash drivers in jeopardy. DoorDash drivers may be able to hold at-fault third parties responsible for a car accident in certain situations.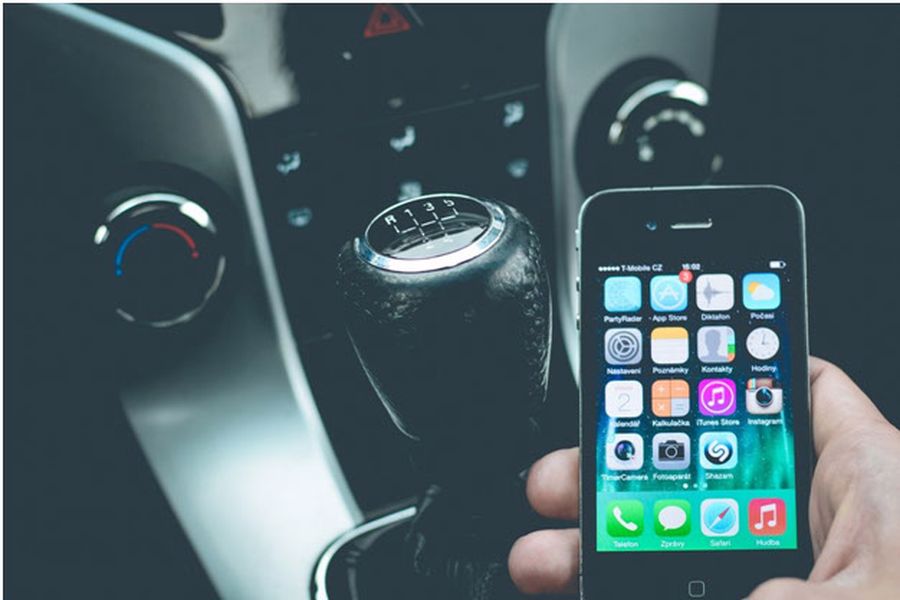 What Should I Do After a California DoorDash Accident?
To hold DoorDash responsible for your accident, you'll need more than just your word against the other driver. Sometimes corporate lawyers for DoorDash even question fault when it's clearly stated in a police collision report.
You'll need strong evidence from the accident scene to give yourself the best chance of earning a settlement check that covers every medical cost and other damages you suffer. If you are well enough after a collision to gather certain details at the scene, try to check off these boxes:
Dial 911. Make sure the officers who respond know the other driver works for DoorDash or if you're the DoorDash driver, have them note it. Note if you saw the driver holding or looking at a cellphone right before the collision. Have paramedics check out all injuries. Go to the hospital if they feel you need to.
Take photos. Take pictures of the damage to the vehicles involved and show all relevant traffic signs and skid marks. Show any DoorDash identifying signage on the vehicle or bags in the car. The DoorDash driver may also be wearing a company t-shirt. Take photos of any visible injuries suffered and bloody or damaged clothing.
Swap information with the other driver involved. If a DoorDash driver caused your accident, try to get an identification number.
Get information from any witnesses who saw what happened. Make sure you know where to locate them later.
Check the vicinity for the possibility of security cameras mounted on businesses or homes. Jot down the addresses so your Los Angeles Personal Injury Lawyer can secure this video later.
Make an appointment with your physician. Get all car accident injuries documented and note any new pain that arises in the days after the incident. Save all medical invoices.
Our guide can help you decide if you need to speak with a car accident lawyer after your accident.
Who Pays After a DoorDash Traffic Accident?
DoorDash is a multi-billion-dollar company that uses our roads and contract drivers to make its fortune. Somehow, they can still get away with directing people to their drivers' personal car insurance policies before accepting any liability from car accidents themselves.
If you are hurt in an accident, you likely won't be able to target DoorDash with a lawsuit immediately. They provide a million-dollar insurance policy for DoorDash car accidents, but that DoorDash car accidents policy is meant to be supplemental to their driver's own insurance.
All DoorDash accident cases are different, but these are the three ways your DoorDash accident claim could play out:
DoorDash Driver's Insurance: Different from other food delivery drivers, all DoorDash drivers supply their own car insurance. You'll first file with their carriers. Not all insurance companies cover their policyholders when they are on the clock for a rideshare or food delivery company. They could deny your claim. The policy could also have a low policy limit on what it will provide. If your claim is tossed out or doesn't provide enough compensation to pay all of your medical costs, you can move on to file a claim against the DoorDash insurer.
DoorDash Coverage: DoorDash Accident Policy provides up to a million dollars in liability insurance for car accidents, drivers and their victims. Unfortunately, DoorDash drivers only have access to this money if they had a delivery in the vehicle at the time. Drivers and passengers can seek compensation through DoorDash's insurance policy, but they'll also face more resistance from DoorDash lawyers. They'll ask their lawyers to find some excuse to deny your claim or discount your injury. It's important to have your own Los Angeles Car Accident Lawyer handling your communications with insurance companies and DoorDash legal teams to make sure your rights are protected.
Your Car Insurance: DoorDash could toss out your claim or say their driver wasn't on the clock when the accident occurred. Your personal injury lawyer would work to force them to take responsibility. However, if nothing else works, you could still file a claim against your own insurance provider on your uninsured/underinsured motorist protection. Having a personal injury lawyer watching over your case is also important in this situation. Even though you are dealing with your own insurer, they still work to limit the support you receive. To save money, they'll gladly leave you with recovery bills you'll have to pay out of your own pocket.
Other Ways DoorDash Can Be Held Liable in a California Accident
A skilled Los Angeles DoorDash Accident Lawyer will also question other factors in your accident. When DoorDash rejects an injury claim, they may have forgotten about the legal duty of care they owe their customers, their drivers, and the other motorists who share the road with their business.
Your lawyer would examine the driving records and the hiring process at DoorDash. Did they hire an unsafe driver? Did their background check go far enough? Is proper drug testing in place?
A Southern California Personal injury lawyer with an extensive background in taking on major corporations for clients would also put a spotlight on corporate policies. Does DoorDash provide proper training for drivers? Does their business model encourage drivers to drive recklessly?
These inquiries and others are meant to put pressure on DoorDash to do the right thing and support injured victims after an accident.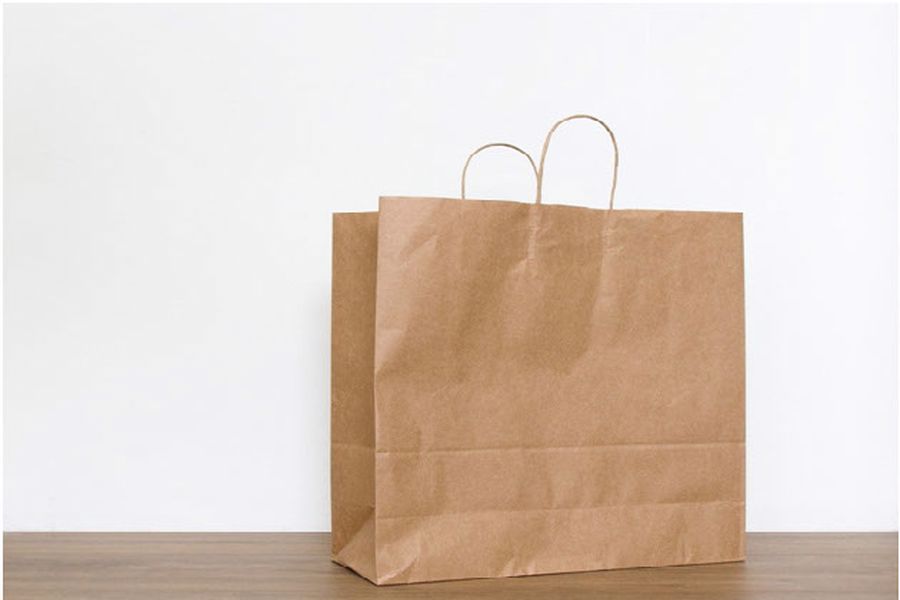 What Should I Ask For in a DoorDash Claim Settlement?
Getting your claim filed on time and with the right information included is vital. If you suffer a broken leg or a brain injury, you may eventually feel you've recovered. But what happens if a few years down the road you require additional surgery on your leg just to be able to continue walking? What if the symptoms of a traumatic brain injury return?
After a settlement with DoorDash is signed, you can't go back to ask for additional support. The cost for another trip to the hospital would come out of your pocket. This is why it's so important to anticipate your needs in the years following an accident so that you aren't left short.
These are just a few of the critical items that your Los Angeles DoorDash accident lawyer will demand from DoorDash through a claim for damages or a lawsuit:
Medical Bills now and those expected in the future.
The expenses associated with a long-term injury or a permanent disability.
Pain and Suffering Damages. This includes the pain you endure and the emotional anguish you are put through.
Loss of Enjoyment of Life. Being unable to participate in family activities and the hobbies you love.
Loss of Consortium. The loss of intimacy with a spouse or domestic partner.
Lost Wages. The lost paychecks you are already dealing with and the inability to return to work in the coming years.
Wrongful Death Benefits. If the unthinkable happens and someone is killed in a DoorDash accident, families are permitted to ask DoorDash for support through a wrongful death claim. This claim could earn assistance with funeral costs and any leftover medical bills. A lawsuit would also ask for support for the family in the future when the deceased can no longer provide income.
Allen Vaysberg Los Angeles Auto Accident Lawyer
How Does a Doordash Crash Injury Lawyer Ensure I Get the Settlement I Deserve?
At the Law Offices of Steers & Associates, our personal injury lawyers will help ensure that you receive the settlement you deserve after a car accident with a DoorDash driver. We provide dedicated legal representation and advocate for your rights at every step of your claim. Our DoorDash auto accident lawyers will investigate the accident, help gather evidence, and build a strong case to prove fault and liability. A delivery driver lawsuit is a lot to handle on your own, so be sure to work with a professional.
To strengthen your DoorDash car accident claim, your lawyer may even meet with medical professionals to assess your injuries and determine the amount of compensation you should rightfully be entitled to. Additionally, a personal injury lawyer will negotiate with insurance companies on your behalf to maximize your settlement offer.
And, if a fair settlement can't be reached through negotiation, we're fully prepared to file a lawsuit and take your case to trial, if necessary. With our extensive knowledge and experience of delivery driver accident cases, our team can help you navigate the legal system and ensure that you receive the compensation you deserve for your injuries, medical expenses, lost wages, pain and suffering, and any other damages that apply.
Contact a DoorDash Accident Lawyer Serving Southern California Victims
A frightening accident involving a DoorDash vehicle could force you to depend on a giant company for help in your recovery. This might leave you anxious, especially when DoorDash lawyers and insurance adjusters begin to pick your case apart and attempt to prove you should be paying your hospital bills yourself.
Don't accept everything DoorDash tells you as fact. Contact The Law Offices of Steers & Associates for a free accident case evaluation for all victims in Southern California. It's a chance to determine what you should be expecting from DoorDash drivers and their employers after an accident.
Even if you're unsure whether or not you have a valid personal injury claim, contact our law firm immediately. DoorDash injury lawsuits are complex, and you have every right to seek legal action.
If you decide you'd like us to represent your DoorDash accident case, we don't require any upfront legal fees.. We don't earn any attorney fees unless we win your case.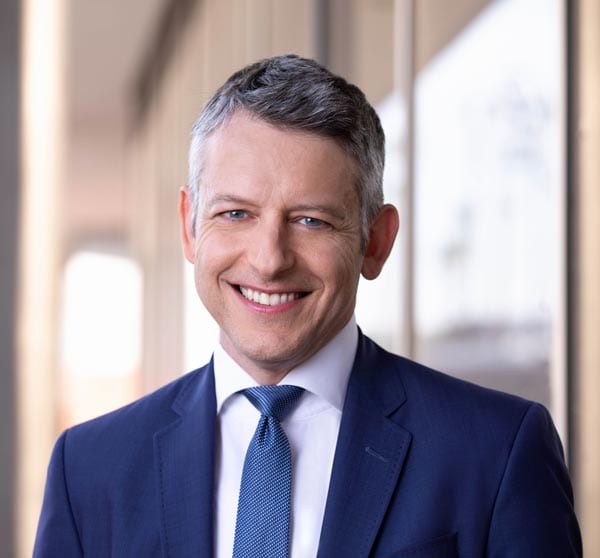 Allen Vaysberg practices personal injury law and works tirelessly to defeat the tactics of insurance companies and large corporations who try to deny justice and fair compensation to injured people.