What Does an Uber Accident Attorney in Los Angeles Do?
An Uber accident lawyer in Los Angeles is a lawyer who specializes in practicing personal injury law and has experience working with rideshare accident claims and ridesharing companies such as Uber or Lyft. Our Uber accident lawyer team has successfully handled multiple Uber accident claim cases and was one of the first California law firms to handle Uber and Lyft accident claim cases and other rideshare accident cases.
Who Can File A Personal Injury or Insurance Claim After An Uber Accident?
Even after a rideshare accident, anyone who was injured due to someone's negligence has the right to be compensated for those injuries.
A few possibilities include:
How Much Is Your Settlement Worth?
Schedule a completely free, no obligation consultation with our team
A driver or passenger injured by an Uber driver who was at fault.
A rideshare company driver was injured by another driver.
An injured passenger in a rideshare company vehicle, regardless of the at-fault party
What Is Uber?
Currently, most people in California know what Uber is, however, our rideshare accident lawyers are still often asked how Uber accidents work. Not everyone has used transportation network companies and plenty of people have no idea what it means to be involved in a Los Angeles Uber accident.
In California, Uber is known as a Transportation Network Company (TNC). As a TNC, Uber was required to obtain special licenses from the California Public Utilities Commission (CPUC).
How Uber works:
For passengers: Passengers open the Uber app on their smartphone and select a destination and pick up point. A nearby driver responds to the request for pickup, and usually, within minutes the ride arrives and picks up the passengers and transports them to their destination. The Uber app saves people time and money and is more convenient than taking a traditional taxicab.
For drivers: Uber drivers turn on their app whenever they feel like working. They respond to passenger requests by accepting their ride and pick up the passengers and take them to where they need to go. Uber drivers use their own vehicle.
The explosion of ridesharing apps like Uber or Lyft have caused real tensions with taxi services and drivers around the world. The taxi services argue that rideshare drivers are not required to meet the same standards their drivers are and that the company is essentially operating a virtual gypsy cab service.
Uber and Lyft partisans counter by pointing out that in many places, getting a taxi license or medallion is extremely expensive and that it is merely applying market conditions to a commodity (transportation) all too often controlled by a cartel or monopoly of independent contractors.
In Paris the protests got particularly heated in the summer of 2015 as cab drivers attempted to shut down the city and some attacked Uber cars. Musician Courtney Love was in one car that was attacked as she tweeted her experience live.
Financial Compensation After A Los Angeles Uber Accident
After an Uber and Lyft accident, you might be eligible to receive the financial compensation you deserve for damages. Some of those damages could include:
Medical bills for your personal injury case
Medical bills reasonably expected to be incurred in the future
Lost earnings and wages reasonably expected to be lost in the future
Any permanent disability or disfigurement
Pain and suffering
Wrongful death or loss of a normal life
Dealing With an Insurance Company After An Uber or Lyft Accident
If you have been injured or a loved one has been injured or killed in an Uber of Lyft accident, you should speak to an experienced Los Angeles car accident lawyer before talking to insurance companies if at all possible.
An insurance company has one thing in mind, and that is to minimize the amount they spend on compensating you for your injuries. The less insurance company spends, the more it makes. That is how an insurance company makes money.
The insurance company covers Uber and Lyft drivers by $1 million in liability and in uninsured (UM)/underinsured motorist coverage (UIM).
The insurance company covering the company means victims injured in an Uber accident where they are not at fault may be able to be fully compensated for their medical costs, lost income, wrongful death, and pain and suffering. Drivers are covered by this commercial insurance coverage from the moment they accept a passenger request until they have dropped the passenger off at their destination.
The graphic below shows when people are covered by Uber's car insurance coverage:

How People Are Injured In Uber And Lyft Accidents
There are many different ways people can be injured in an Uber accident. Here are just a few:
The driver is injured in an accident occurred as a result of someone's negligence
The ridesharing driver is distracted and causes an accident
A passenger is injured in an accident in a driver's vehicle
Another vehicle is hit by a vehicle being driven by a ridesharing driver
A pedestrian or bicyclist is hit by an rideshare driver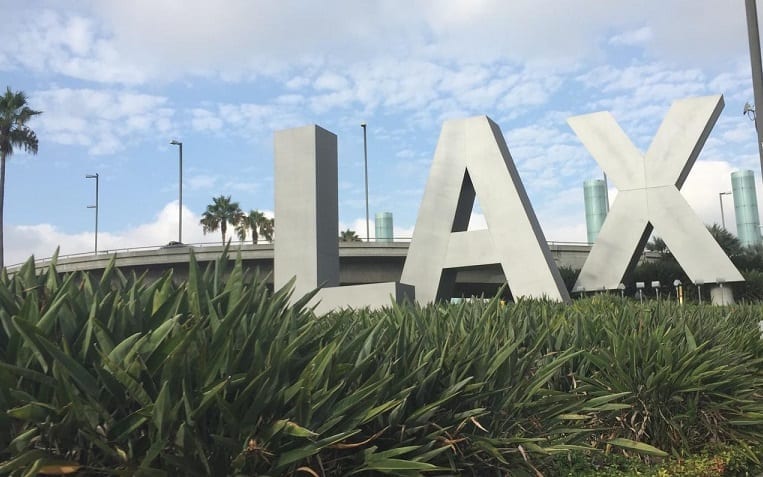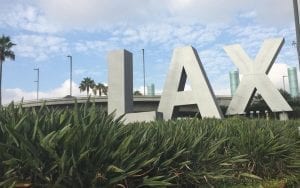 Uber Services in Los Angeles, California
Uber was founded in San Francisco in 2009 (originally as "Ubercab" and California was the first state to legalize Uber in 2013, so it isn't surprising to find that most of Uber's services are available in Los Angeles. Uber has been picking people up at LAX since January, 2016.
Currently, the company offers six variations of its service in Los Angeles: Uber POOL, uber X, Uber XL, UberSELECT, UberBLACK, UberSUV, and UberLux. All of these services work through Uber's app and all payments are electronic. Some of the hot spots in LA County include: Downtown Los Angeles, Hollywood, West Hollywood, Santa Monica, Manhattan Beach, and Hermosa Beach.
Contact a Los Angeles Uber Accident Lawyer Today
If you or a loved one is an Uber or Lyft driver, or you were a passenger injured in an accident, contact our Uber and Lyft accident lawyer team today for a free consultation and free case evaluation. Our rideshare accident lawyer team has recovered millions of dollars of compensation for personal injury victims of motor vehicle accidents in Los Angeles.
Uber and Lyft Accident Frequently Asked Questions
Do I Really Need Los Angeles Uber Accident Attorneys?
A personal injury attorney is not needed in each and every case, however, if serious internal injuries were involved in Uber or Lyft accidents, an experienced Lyft accident lawyer will often recover the compensation you deserve for your injuries than you would receive without them. Call our accident attorneys for a free consultation after any personal injury.
Are Passengers Insured With Uber?
Yes. While personal liability insurance is complicated for Uber and Lyft drivers, Uber passengers are covered at all times. However, a driver's personal insurance company will often pay out as little as possible. Speak to an attorney if you have been involved in an Uber and Lyft accident as a passenger.
Have Uber Vehicles Been Involved In Any Fatal Accidents?
Although Uber is an innovative business that seeks to neutralize underutilized vehicles with people who are seeking rides, like everything else in life, Uber and Lyft drivers are imperfect humans and are occasionally involved in Uber accidents. In one case, in San Francisco, a driver struck and killed a six-year-old girl on New Year's Eve in 2013. Uber settled out of court due to this wrongful death suit.
In a case in Ohio, a driver backed over a woman who inexplicably moved behind the car after an argument with her husband, who had summoned the service.
And in Manhattan, an accident involving an Uber driver ended up with a dead pedestrian and also injured his girlfriend.
Does Uber Do Background Checks?
Uber, like many rideshare companies, runs criminal background checks on all drivers. At times Uber drivers have also been accused of serious criminal behavior, ranging from simple assault to drug dealing, kidnapping, and many others. Here are some of the things that have allegedly happened, starting with Los Angeles, CA before looking at several other cities and states.
Los Angeles, CA
New York
Houston
Philadelphia
New Jersey
Washington, D.C.
Chicago
Florida
A recent review:
⭐⭐⭐⭐⭐ I was in an accident where my car was totaled. At first, I thought I could handle things by myself but then my pain began to get much worse. I hired Allen based on the recommendation of a friend and he did not disappoint. He was very fast in answering my calls and emails. He also got me the maximum settlement from the other person's insurance and then got me compensation from my insurance too. – James

Uber Resources