Schedule A Consultation With A Los Angeles Personal Injury Lawyer If You Have Been Hit By A FedEx Delivery Truck
Accidents and crashes happen all too frequently. Sadly, collisions with a FedEx truck can leave your automobile in poor shape and you in even worse circumstances. In navigating this incident and seeking the best compensation, you need an experienced and knowledgeable California FedEx truck accident attorney.
Not all Los Angeles personal injury lawyers are skilled in this unique area of law. A FedEx truck accident varies greatly from one involving a standard passenger vehicle. If you have sustained serious injuries after an accident with one of FedEx's vehicles, contact our FedEx truck accident lawyers and schedule a free consultation right away.
What Is FedEx?
FedEx is a multinational transportation and delivery corporation based in Memphis, Tennessee, that offers delivery services, including package pickups and final deliveries. It's hardly surprising to see orange and purple trucks all over Los Angeles, California, given the upsurge in online shopping. Always drive with caution around a delivery truck like this–serious injuries can occur if you get into an accident.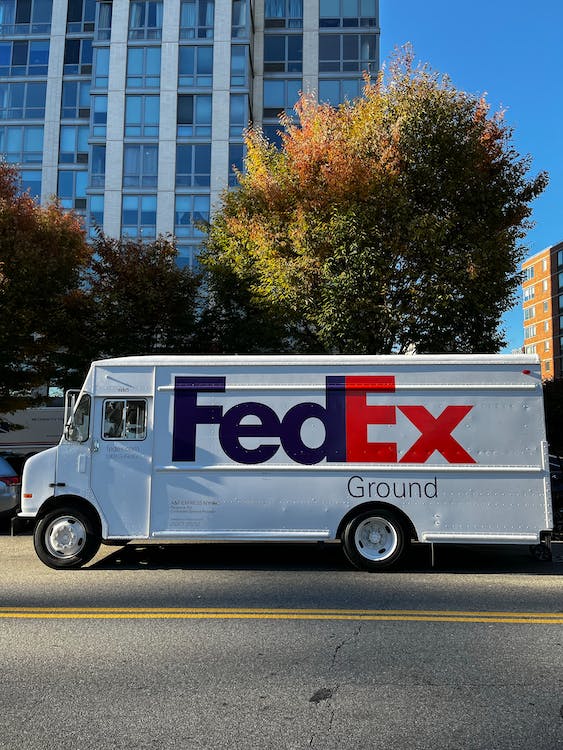 FedEx's primary service is the overnight delivery of packages and documents, which it operates through several subsidiaries, including FedEx Express, FedEx Ground, and FedEx Freight. The company also provides various other services, such as logistics and supply chain management, e-commerce fulfillment, printing, and copying services.
Most FedEx truck drivers operate on tight schedules with promised deliveries. Unfortunately, the pressure to meet several guaranteed timely deliveries may result in careless driving, overspeeding, and, ultimately, an accident.
Statistics show that in the 24 months preceding December 7, 2021, there were a total of 405 accidents involving FedEx drivers. This comprises 159 injury-related crashes and 10 deaths, with 267 citations from its drivers for unsafe driving practices. 236 of the 405 accidents necessitated towing of one or more automobiles.
What Happens When I Get Involved in an Accident With a FedEx Truck?
An accident or collision with a large delivery van such as FedEx on your car can lead to severe tragic outcomes, including a wide variety of bodily injuries. Regardless of your vehicle size, there's a huge probability you will sustain serious injuries and suffer from shock or perhaps a concussion. Either way, you will most likely suffer the worst of the incident if you collide with a delivery truck.
Oftentimes, there's significant wreckage of your vehicle and the need for a tow truck after a FedEx delivery truck accident. The complexities surrounding accidents in the trucking industry can be unfathomable, mandating the highest understanding. Our Los Angeles FedEx truck accident attorneys team understand the need for the best legal representation. You can trust our team at Steers & Associates to aggressively pursue your interests and ensure you get the best compensation after a crash with a delivery truck.
What Should I do After Getting in an Accident With a FedEx Truck?
You must take essential steps after getting into a FedEx truck accident. Let's take a look at the first steps you should take after a delivery truck accident.
Call 911 and Seek Medical Care Immediately
A FedEx truck accident can leave you in the worst medical condition or affect you for the rest of your life. You must prioritize and seek medical care urgently. Call 911 and request emergency care.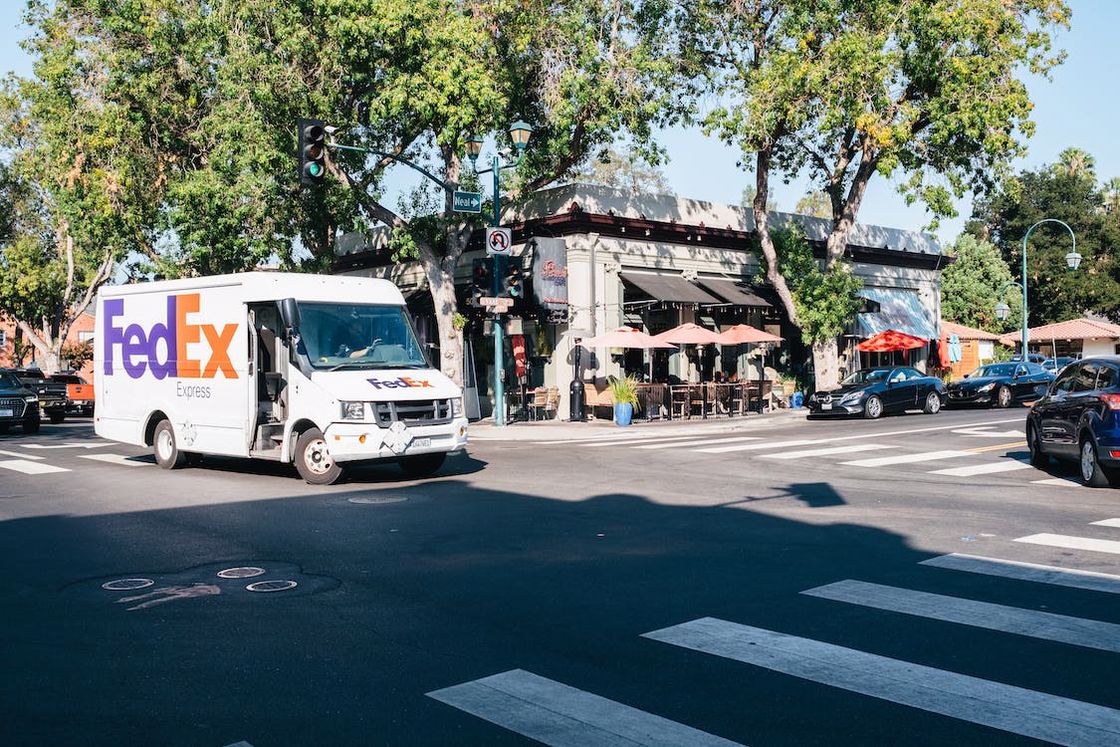 Sometimes, it may appear like you merely sustained cuts and bruises. On the contrary, you can sustain a head injury that could cause internal bleeding. Therefore, seek medical attention and do not resist it. Allow the first responders to investigate and record any injuries brought on by the accident.
Request Police Presence
Get the police to come out to the scene of the accident. The police will interview car accident witnesses, both drivers, examine the accident scene, and issue a police report.
Take Pictures of the Scene
If you have a smartphone, take multiple pictures of the accident scene from different angles before the police arrive. Pictures are the best evidence in these situations and can be beneficial in the long run, particularly before a jury.
You can persuade the jury with the help of images of the incident since they show the extent and severity of the collision and the guilty party. However, if your injuries prevent you from taking photos, just wait for the authorities to arrive.
Get the Insurance Information of the FedEx Truck Driver
Although the police will request the license and insurance information of the driver involved in the FedEx delivery truck accident, you should also request the driver's info, including name, address, and phone number. Thanks to this information, your lawyer will be able to handle your case more efficiently.
What Compensation Is Available if I File a Claim Against FedEx?
You can claim and be compensated for economic and non-economic damages by hiring an attorney following a FedEx truck accident.
FedEx has substantial insurance policies on each truck because it is a trucking company. However, to recover compensation from any type of damage, you must be able to substantiate all of your claims with sufficient evidence.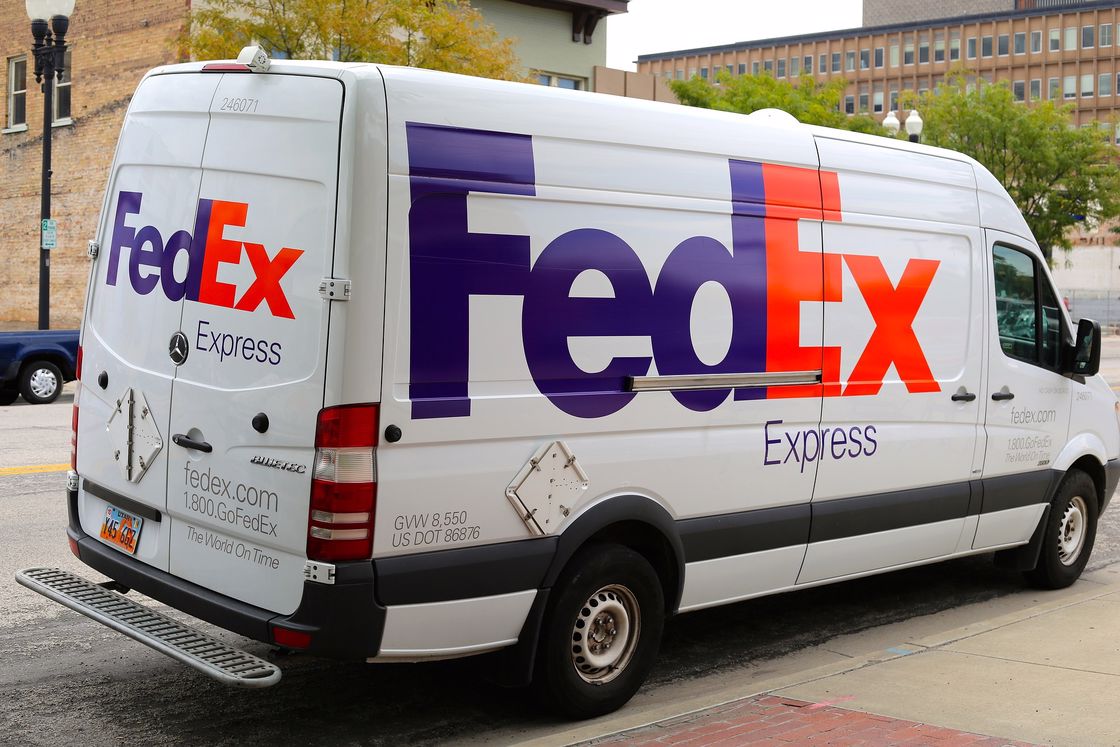 When you claim economic damages, you can be compensated for medical bills, property damage, expected future earnings, and recover lost wages after the accident. However, you must have documents to support your claim and the money sought in the lawsuit.
Non-economic damages, including compensation for pain and suffering, humiliation, anguish, and/or loss of enjoyment of life's activities can also be compensated.
What Are the Common Causes of FedEx Truck Collisions and Accidents?
Like other road accidents, drivers typically shoulder the blame for collisions and accidents with FedEx trucks. However, sometimes, these accidents can be beyond the driver's control. Some causes of FedEx accidents include:
Unserviced truck leading to a malfunction or equipment failure
Failure to obey traffic signs
Negligence by the trucking company
Cargo placement issue
Drowsy driving by a fatigued driver
Contact a Los Angeles FedEx Accident Lawyer Today
If you get in an accident with a FedEx truck, you will need an attorney to help you get the best out of the situation. Do not argue with the FedEx truck driver or try to get FedEx to admit that it is responsible. Simply contact us. We are skilled, knowledgeable FedEx truck accident lawyers with the experience to fight for you at every step. With our help, you can hold the delivery truck driver accountable for what you've suffered–and we'll help you get the most compensation that you are entitled to.
We are experienced and qualified accident attorneys accustomed to this type of incident. Let us use our extensive expertise and experience to secure your due compensation. With us, you can relax knowing that you have a staunch ally by your side.