Schedule a UPS Truck Accident Consultation With a Los Angeles Personal Injury Lawyer
It's no surprise UPS trucks get involved in collisions or accidents. As a trucking company, they deliver millions of packages and parcels. With such responsibility, they often get into accidents. If you get in an accident with a UPS truck driver, ensure you immediately contact a truck accident attorney.
Getting into an accident with a UPS driver makes for a slightly different personal injury case than one involving regular car or truck drivers. When you get into a regular crash, the insurance companies of both drivers will be involved. However, when you get into a crash with a UPS truck, some of these drivers may be independent contractors. If not, you may even have to battle against the corporate insurance company of UPS. This can be hard to accomplish on your own, so turn to a personal injury law firm in Los Angeles, CA to help maximize your financial recovery.
What Is UPS?
United Parcel Services, also known as UPS, is a global logistics and delivery business that offers package transportation services. With over 121,000 trucks, vans, motorbikes, and other vehicles, UPS is the largest package delivery firm in the world, so it's not surprising to see their trucks everywhere.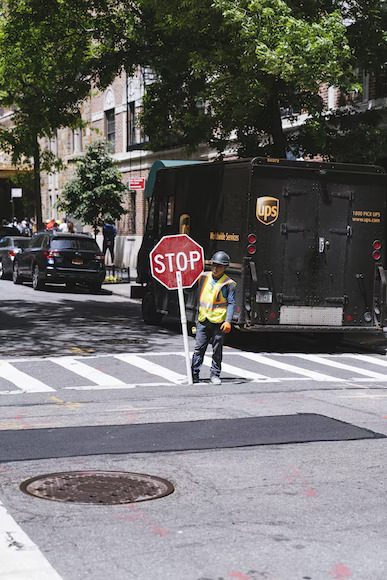 With the increase in online shopping, especially in a metropolitan region like Los Angeles, UPS truck drivers deliver packages with efficiency and a constant sense of urgency to meet their daily targets. This, in turn, is why they're constantly involved in road accidents.
Studies and statistics indicate that before September 2019, UPS vehicles were engaged in 2,344 collisions, 58 of which resulted in fatalities and 853 of which resulted in injuries. A tow truck was necessary for 1,433 accidents due to the level of the wreckage caused.
As skilled Los Angeles personal injury lawyers, we have handled UPS truck accidents over the years. But not all personal injury lawyers have experience with delivery trucks and the laws that accompany them. Our personal injury team will help any California resident who has been injured by a UPS driver know their rights and options. Your first step after being injured is to call our law firm for a free consultation.
What Happens When I Get Involved in a UPS Truck Accident?
Collisions or crashes with UPS trucks can have severe consequences. Due to the vehicle's large size, the drivers are often unharmed and suffer the least damage. Conversely, you have a higher probability of being the greater casualty.
Typically, the police are called to the scene of a crash involving a UPS truck to gather the essential data to be submitted to the delivery service. Sometimes, UPS dispatches investigators to the accident scene to assess the issue and gather pertinent information.
Examining the police report, speaking with the victims and witnesses, inspecting the accident scene, and other requirements are frequently part of an investigation.
After a collision with a UPS truck or an accident, it's crucial to see a lawyer. This is mostly because accidents involving trucking companies might be more complicated and challenging than typical accidents. Our team of Los Angeles UPS truck accident attorneys understands the need for the best legal representation. You can trust our team at Steers & Associates to aggressively pursue your interests and ensure you get the best compensation.
What Should I do After Getting in an Accident With a UPS Truck?
A UPS truck accident can be highly hurtful. You could experience short-term or long-term harm, emotional discomfort, and expensive medical expenses. However, there are important actions you need to take immediately, as they may be crucial when you file for compensation.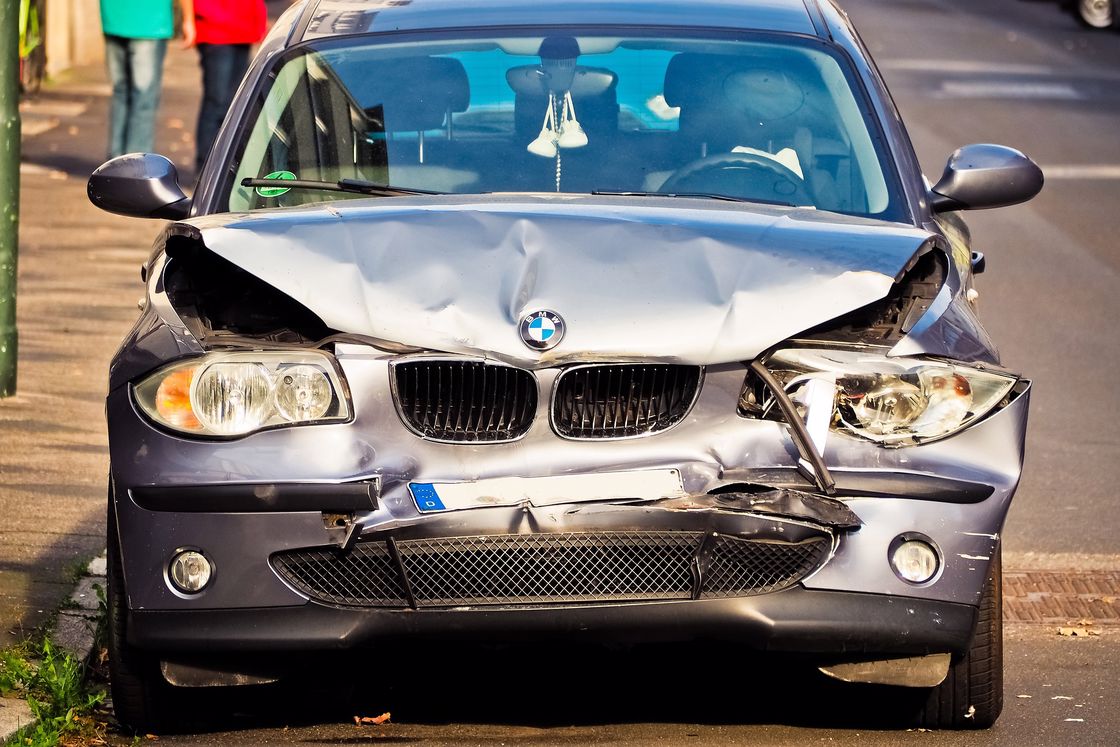 Seek Medical Help at Once
UPS truck accidents are frequently accompanied by severe injuries, some of which can be life-threatening. Therefore, you must seek medical help immediately.
Sometimes, the injury may not be apparent and be internal. This is why it's essential to be medically evaluated and cleared before other formalities. Ensure you comply with the follow-through procedure and refrain from resisting.
As personal injury lawyers, we always advise our clients to seek medical care right away. Negligent delivery drivers can cause serious damage, and your physical and financial recovery will be crucial. In some cases, an injury doesn't present itself right away, and you may not realize until weeks or even months after an accident that you have been harmed. For this reason, always see a doctor right after the accident to be sure you can tie your injuries directly to the cause– which is the accident with the UPS vehicle.
Call 911 and File a Report
Request for the police at the crash scene and file an accident report. The police will interview both drivers and request the necessary information.
Do Not Sign Any Document
Avoid signing any document issued by UPS investigators before speaking to your truck accident attorney at Steers & Associates.
They might attempt to give you a release of liability document, which would forfeit your right to hold UPS accountable and claim compensation.
Get the Insurance Information and Contact of the UPS Truck Driver
The UPS truck driver owes you an obligation to show proof of insurance upon request. This is crucial when pursuing a claim. Make sure you gather any pertinent information from all parties involved in the crash, including their contact information, name, address, phone number, or even email address. If there are any witnesses at the scene who can help determine which of the drivers was at fault, this can be helpful. Get contact information from the witnesses as well, as the more evidence you have, the more proof you have that you deserve compensation.
Take Pictures of the Accident Scene
You should take pictures of physical damages inflicted on you, your vehicle, and the entire crash scene from various angles. These images will come in handy before the jury and will help corroborate your story.
Contact Your Attorney
Place a call to your lawyer as soon as you can. They are best suited to handle such situations while actively seeking your interests. Every truck accident is different, so schedule a free consultation to discuss the specifics of your accident case and to see how you can financially recover.
What Damages Are Recoverable in UPS Truck Accidents?
If you're the victim of a UPS truck accident due to negligence, you can pursue a personal injury claim. Some of the acts that are examples of negligence include:
The driver was distracted because they were on their phone while driving
The cargo wasn't loaded correctly, which led to the accident
The driver ignored clear traffic signs
The driver operating the vehicle was under the influence of alcohol or any substance or driving while drowsy
With any of these acts, you can prove the driver's negligence and seek compensation for costs such as medical bills, lost wages, loss of future earnings, pain suffering, trauma, and/or emotional distress. Since every accident case is different, be sure to schedule a free consultation with our law firm to see what kind of compensation you can receive as a Los Angeles car accident victim.
What Are the Common Causes of UPS Truck Accidents?
The frequent occurrence of UPS truck accidents is not only facilitated by their need to make timely deliveries. Other factors contribute to how frequently these vehicles collide and crash with others. Here are some:
Improper cargo loading, which makes the truck tip over
Lack of formal driving training and on-road experience
Inclement weather conditions
Distraction; either through a phone, ongoing conversation with a partner, or taking a look at the GPS
Forgetting to set the parking brakes while making a delivery
Contact a Los Angeles UPS Accident Lawyer Today
If you get in an accident with a UPS truck, you will need an attorney to help you get the best out of the situation. Do not argue with the UPS truck driver or admit you are the guilty party. Simply contact us and schedule a free consultation.
We are experienced and qualified accident attorneys accustomed to this type of incident. Let us use our extensive expertise and experience to secure the compensation you are due. With us, you can relax knowing that you have a staunch ally in your corner.