If you have been injured in an auto accident in Santa Monica, California, and are looking for a Santa Monica Car accident attorney who will give personalized attention to your case, give our attorneys a call today to schedule a free, pressure-free consultation.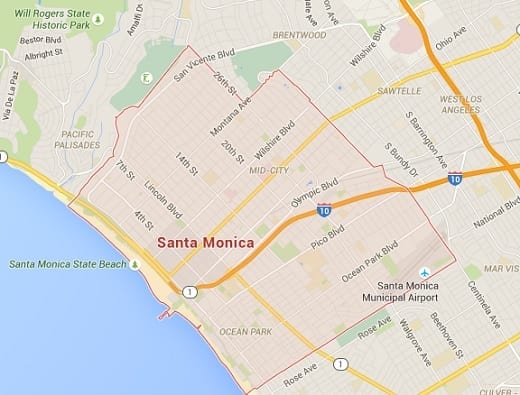 Accidents in Santa Monica CA
We hope that you never need our services; however, if you have been injured in a car accident, you will soon find out that you are not an insurance company's priority. But you will be ours.
In addition to being a Santa Monica Car accident firm that provides personalized attention to your case, we also fight to obtain the maximum amount of compensation possible for each and every injury, including current and future medical expenses and more.
How Much Is Your Settlement Worth?
Schedule a completely free, no obligation consultation with our team
Someone's negligence or reckless driving is often the cause of car accidents in Santa Monica, California.
Here is a video of an accident in Santa Monica which took place on the PCH:
PCH Hydrant Crash with Injury / Santa Monica RAW FOOTAGE
PCH Hydrant Crash with Injury / Santa Monica RAW FOOTAGE
Types of auto accidents in Santa Monica (2013)
Fatal accident count: 5
Vehicles involved in fatal accidents: 8
Fatal accidents involving drunken persons: 3
Fatalities: 5
Pedestrians involved in fatal accidents: 1
Roadways in Santa Monica where accidents may occur
I-10
Olympic Boulevard
Pico Boulevard
Ocean Park Boulevard
Car Accidents in Santa Monica
With an ever-increasing amount of cars on the road, it seems that car accident cases are on the rise in Santa Monica. Car accident victims are sadly often left with serious injuries after a motor vehicle accident, which can cause medical bills to pile up, making recovery quite difficult.
While you stay home to nurse your injuries, you must deal with lost wages and missing out on the income you need to get by. Even dealing with your insurance company can be hard after an auto accident, so getting fair compensation may seem impossible. Not all law firms offer a free consultation for a car accident case, but our Los Angeles, CA law firm does. Our law group understands how one car accident can turn your life upside down, from physical harm to property damage and everything in between.
The legal system can be difficult to navigate on your own, and it feels even harder if you've sustained injuries that exacerbate the whole process. Car accidents are one of our dedicated practice areas at the Law Offices of Steers & Associates, so we offer a free consultation to anyone interested in knowing their legal options.
Truck Accidents in Santa Monica
Many things may cause truck accidents: negligence, fatigue, blown-out tires, faulty maintenance, weather or drug and alcohol abuse. The injuries are likely to be much worse given the size and weight of big rigs. If a truck in Santa Monica has injured you, we can help. Many tractor trailer accidents in this area take place on Interstate 10. US Route 1 & Ocean Avenue are other roads with major traffic.
Bus Accidents in Santa Monica
Bus accidents can be particularly dangerous because buses are designed to carry lots of people and not all have seat belts. Additionally, since buses carry so many people, minimal weight is a critical design element. And since they are large, bulky vehicles with large blind spots, accidents can unfortunately occur. As is the case with all vehicles, negligence may unfortunately play a role.
Types of bus accidents:
School bus crashes
Bus/pedestrian accidents
Car/truck collisions with a bus
Bus services in Santa Monica include but are not limited to:
Big Blue Bus
LA County Metropolitan Transportation Authority (MTA)
Private Bus Operators
Pedestrian Injuries
Pedestrians are unfortunately hit in Santa Monica often. People are crossing to the beach, in and out of crosswalks. Sometimes drivers ignore a pedestrian's right of way or are distracted.
Bike Accidents in Santa Monica
In Santa Monica, adolescents 15-24 and adults over 45 are most likely to be killed on a bike. Men are much more at risk than women, and most deaths occur in places other than intersections.
What to do if you've been in an accident in Santa Monica
The most immediate concern is your safety and well-being. Were you injured? Do you need medical assistance? Does anyone else?
Call 911 for any urgent medical needs and to report the accident
Exchange insurance information if both parties are able
After you have done these things and spoken to the dispatched officers, you may wish to call a Santa Monica Car accident attorney to discuss your car accident.
What Kind Of Compensation Can I Get After a Car Accident?
After a car accident, you may be dealing with serious injuries. At our personal injury law firm, we meet car accident victims who have suffered injuries ranging from mild to severe, but likely no injury is too small to be considered in your car accident case.
If you have been hospitalized, needed surgery, or otherwise had to pay out of pocket for medical bills, medical treatment, or any other kind of medical attention that is directly related to the car accident, you should not have to be burdened with this expense.
It's important to seek medical care immediately after getting into a car accident to mitigate the risk of letting an injury go undetected. Never let your fear of paying medical bills keep you from getting the medical attention you need in a car accident– our law firm will defend you every step of the way and fight for your right to compensation for your medical care.
Pain and Suffering
Your emotional distress following the accident is not to be overlooked either and should be taken as seriously as your medical treatment or injuries. Your pain, suffering, anxiety, and post-traumatic stress can all be taken into account when factoring in your full compensation. If you are one of the many car accident victims in CA, our Santa Monica car accident attorney will fight for your right to pain and suffering compensation.
Lost Wages
When you sustain a personal injury from an auto accident, you likely will need time to heal. Many people miss days, weeks or even months and years from work because they got into a bad car accident and need to recuperate.
But, it wouldn't be fair for car accident victims to be stuck with not just the injuries from the accident but the debt they've accumulated from going without an income for so long. For this reason, your car accident lawyer will fight for your right to lost wages compensation from the liable parties. Car crashes can cause serious damage, and you shouldn't be on the hook to pay for out of pocket expenses if the accident was someone else's fault.
Property Damage
If you sustained any property damage in the wake of your car accident, your car accident lawyer will fight for your right to compensation for this as well. If your laptop, important documents, work equipment or other important personal items were damaged, car accident attorneys can factor property damage into your claim.
Wrongful Death
If you have lost a loved one due to wrongful death, you deserve (at the very least) compensation to cover the loss of your relationship with your loved on and the loss of the financial benefit that your loved one provided. Nothing can bring back a loved one who was lost to wrongful death.
For that reason, we will fight alongside you and pursue compensation for what you are entitled to. You deserve, at least, to get the maximum compensation possible in the event of a wrongful death. Our law firm will stop at nothing to get you this peace.
Why Do I Need a Car Accident Lawyer?
You may be wondering if you need legal services after a car accident. No two car accident cases are alike, and no two car accident victims have quite the same experience. But one of the many benefits of working with a personal injury lawyer is that your lawyer can assess the conditions under which your accident occurred and find the best route to take for legal action in order to get the maximum compensation. Car accident injuries can change your life, so it's important to have a personal injury lawyer on hand to make sure the future looks bright.
Your insurance company will play a large role in your recovery during the accident. Our law firm will help you in handling all matters and negotiations with the insurance company after the car crash, as well as the insurance company of the negligent driver as well. If you live in the Santa Monica area and have suffered a car accident, seek legal representation right away.
Personal injury cases and car accidents like these can be a headache to deal with without the help of an experienced law firm in Southern California, and without a personal injury lawyer on your side, you run the risk of losing out on getting the maximum compensation. An attorney keeps your best interest in mind at all times and will stop at nothing to aid you in securing a full recovery after your motor vehicle accident.
Call Our Law Firm Today for a Free Consultation
You need an auto accident attorney who understands how complex car accidents can be. Our car accident lawyers are committed to fighting for victims just like you and will pursue all possible areas of financial relief as thoroughly as we can on your behalf.
Don't let a car crash ruin your life. If you have suffered injuries, lost a loved one to wrongful death, or suffered property damage after a bad personal injury accident like a car crash, the liable parties should be held accountable.
We'll help hold this negligent driver accountable as well as ensure your rights are being upheld at every step of the legal proceedings before you. Call our law firm today to schedule a free, no-obligation consultation regarding your car accident case.
Santa Monica

Resources