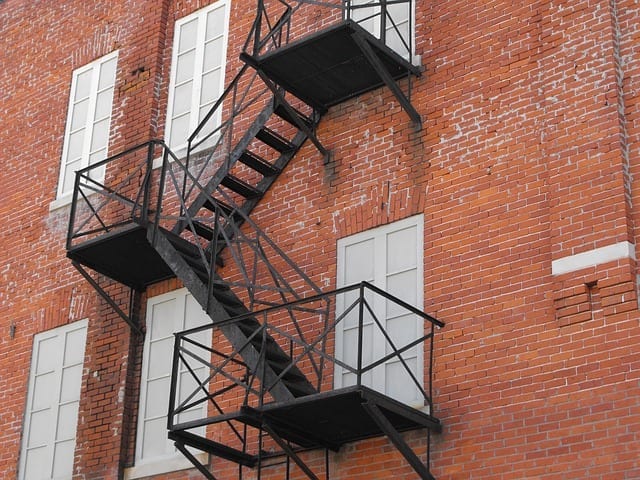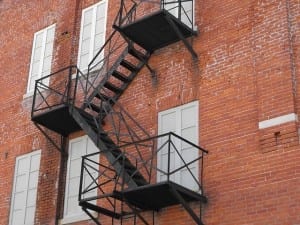 If you have been injured on a fire escape in or around Los Angeles, contact us today for a free and confidential consultation.
When are landlords liable for fire escape injuries?
Some landlords allow tenants to use their fire escapes as an extension of their apartment. In these cases, a fire escape should be kept safe to use just like a staircase or escalator or any other part of the premises. In some cases, landlords may have a sign in place or something which says to use the fire escapes in the event of an emergency only, but it is well known that people spend time on them due to plants, ashtrays or even sofas on the fire escapes. When a landlord knows of a danger, or should have known of a danger on the fire escape, and someone is injured on it due to the landlord or property owner's negligence or failure to warn of the dangerous condition, victims may seek to hold property owners accountable with premises liability lawsuits.
Common fire escape problems
A fire escape is meant to save your life in the event of a fire, but they are often made of steel and exposed to the elements so they rust, get worn, and even come loose from buildings. Some common problems which cause injuries include:
How Much Is Your Settlement Worth?
Schedule a completely free, no obligation consultation with our team
Holes in the flooring of fire escapes which cause trips and falls
Rusty or deteriorated beams
Loose railings
Missing slats
Loose anchorages
Broken or loose bolts
Fire escape collapse
Injuries include
Falls from fire escapes can be fatal. In other cases, people may fall 1 story and break bones. Head and brain injuries are common. Many of these injuries stem from these types of accidents:
Injuries from trip and fall accidents
People falling down stairs
People falling over railings
Death from fire escapes which fall
Injured on a fire escape?
If you were injured on the fire escape balcony, stairs, or ladder, contact us today. The call is free and we will be happy to take a look at your case. If an insurance company calls you to take a recorded statement, do speak to an attorney first, especially if there are serious injuries involved.
Additional Resource