Bankruptcy is supposed to put you on a path to financial freedom, but sometimes, no matter how hard you try, money problems return.
You could quickly find yourself in a tough spot and again find yourself in desperate need of bankruptcy relief. The good news is that bankruptcy can be filed as many times as you need in California. Unfortunately, the biggest benefit of bankruptcy, the wiping away of debt, is only available after certain time limits have passed.
How Many Times Can You File Bankruptcy in California?
California allows you to file bankruptcy as many times as you feel is necessary. However, the discharge of debt that most people need the most is only available after a certain number of years have passed since your last bankruptcy attempt. The length of time depends on the type of bankruptcy you filed last.
Would You Benefit From Bankruptcy?
Schedule a completely free, no obligation consultation with our team
After you've completed a Chapter 7 Bankruptcy, you may not be able to file a Chapter 7 until eight years have passed to receive a discharge from debt. Your discharge frees you from eligible debt at the end of the process, but you can't utilize its benefits until eight years have passed. This time limit starts on your "petition day" also known as the date you filed your last bankruptcy.
After you've completed a Chapter 13 Bankruptcy, you'll be forced to wait just two years from your filing date to file another Chapter 13 Bankruptcy and enjoy the full benefits of discharge. It's important to remember that Chapter 13 Bankruptcy involves a three to five-year payment plan that you'll probably still be paying towards if you quickly file for a second Chapter 13 attempt. You could still be making payments towards your last filing.
A Chapter 13 Bankruptcy After a Chapter 7
After completing a discharge on a Chapter 7 bankruptcy, you could find yourself having financial difficulties again. At this point, you may be better off filing for Chapter 13 bankruptcy and trying to pay off some of your debt over a period of several years. California requires you to wait four years after a Chapter 7 filing date before you can receive the full benefits of a Chapter 13 Bankruptcy.
You can file for Chapter 13 sooner. You'd lose out on the discharge of debt, but there are other advantages to filing right after a Chapter 7 discharge. This quick turnaround is unofficially known as a "Chapter 20" filing and it may give you shelter from any debt that you couldn't shed in your Chapter 7 discharge.
Your Chapter 7 discharge may not have cleared all of your debt, but by filling Chapter 13 shortly afterward, a payment plan can be set up. You'd receive protection from creditors while you pay off a negotiated portion of the remaining debt over the three to five-year plan.
A Chapter 7 Bankruptcy After a Chapter 13
Multiple bankruptcies are also possible after completing a Chapter 13 bankruptcy. If you choose to attempt a Chapter 7 filing after a Chapter 13 bankruptcy, you'll generally need to wait six years from your last filing date.
There are ways to reduce this six-year wait. By paying off your Chapter 13 payment plan early and satisfying your outstanding debt in full, you may convince a judge to allow you to enter a Chapter 7 Bankruptcy sooner. A judge may also allow a quicker turnaround if you've paid at least 70% of your unsecured debt over your three to five-year Chapter 13 plan.
Request Your Free Consultation
"*" indicates required fields
Multiple Bankruptcy Pitfalls
A second and third bankruptcy shouldn't be considered an easy solution to your financial issues. Not only will you have to pay attorney and court fees all over again, but you may also have less protection from creditors on your next filing. The "automatic stay" you received in your first bankruptcy filing protected you from creditors for a period while your bankruptcy terms were worked out. This security may not be available after multiple bankruptcy attempts.
Creditors may also object more strongly to a repeated attempt to avoid repaying your debts. They could negate the benefits of a discharge by claiming you never intended to pay back the loans or credit you secured. The bankruptcy court may agree.
You should keep in mind that if your last bankruptcy was dismissed for your behavior, your next bankruptcy may be even less likely to have a positive outcome. After your filing was rejected over disobedience to a court order or failing to appear in court, a judge may slap a 181-day penalty on you. This would prevent you from filing for bankruptcy again for up to six months.
Contact a Bankruptcy Lawyer Serving Greater Los Angeles
The last thing you need when you are financially stressed is to make your situation worse with a poorly timed second bankruptcy. This is easy to do when coming out of one bankruptcy and considering another without fulling weighing your options. The best choice for you could be filing for a Chapter 7 Bankruptcy or Chapter 13 Bankruptcy or neither. However, it is difficult to make an informed decision without speaking with an experienced Los Angeles bankruptcy attorney.
The Law Offices of Steers & Associates works with those in financial distress to make sure anyone filing for bankruptcy knows their rights and is taking action that is beneficial to their situation.
For a free bankruptcy consultation in Los Angeles or anywhere across Southern California please contact us today. The Law Offices of Steers & Associates handle bankruptcy cases of all sizes and have stood by their clients through difficult times to help them earn financial relief.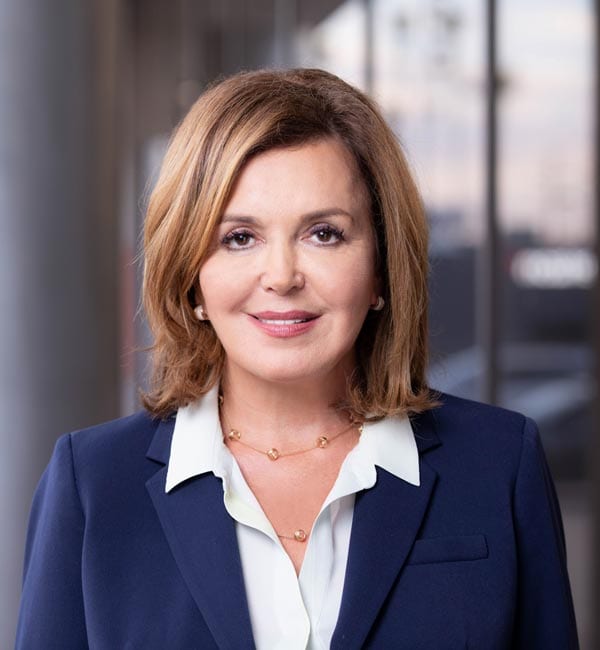 Elena Steers is a highly experienced bankruptcy attorney, the founder of Law Offices of Steers & Associates, and previously worked as a Bankruptcy Trustee Assistant at the Office of the Chapter 13 Trustee in Los Angeles. Her current affiliations include the State Bar of California, National Association of Consumer Bankruptcy Attorneys, and Central District Consumer Bankruptcy Attorneys Association.