A rapid growth of coronavirus cases in the coming months is not only going to affect many currently healthy Americans, but it is also going to throw many into unexpected financial chaos.
With the many challenges we face fighting COVID-19, let's examine what's going to happen in the very near future in our economic landscape. There's no doubt that millions of Americans are getting impacted by this crisis, especially financially. Research points to a recession more than likely coming, if not a depression. With a massive hit such as what we are experiencing now, this means many Americans will be looking for financial relief. The unemployment rates have seen a staggering increase (NY Times article) and bankruptcy cases will as well.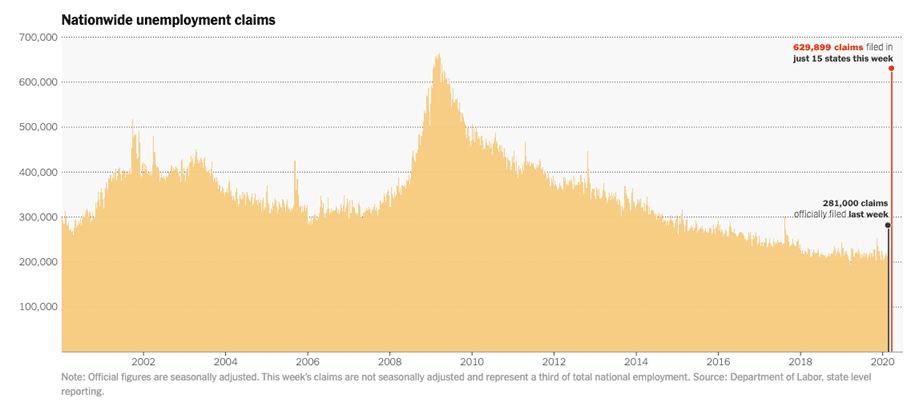 CNBC's financial program host Jim Cramer recently delivered a bracing negative message about the financial future of the United States. "I've got to be honest with you: We could be on the verge of a depression. Not a recession, a depression if things don't go right," the "Mad Money" host said.
CNBC reported that "Cramer gave the gloomy outlook after reviewing the first employment contraction in the United States in nearly a decade. The Labor Department's nonfarm payroll report showed a loss of 701,000 jobs in March after scores of nonessential establishment closures, especially bars and shopping centers, were forced to close in efforts to slow the spread of coronavirus."
Would You Benefit From Bankruptcy?
Schedule a completely free, no obligation consultation with our team
Money worries are keeping people up at night. Laid off from work because of the COVID-19 shutdown, unable to make the mortgage and car payments, mounting credit card debt—all with no end in sight. While the stimulus package may help, it won't be nearly enough for many, and stress levels will dramatically increase. Unfortunately, this added stress can have a drastic, negative effect on our immune system and the ability to fight off the coronavirus.
For those facing these financial challenges, it can be beneficial to have a simple review of you or your family's financial issues with a Designated Debt Relief Agency such as the Law Offices of Steers & Associates. Under federal law, only a qualified law firm can carefully analyze your debt issues and give you knowledge about your current remedies to relieve financial stress.
Can I Keep My Home? This is the most frequent question debt relief specialist attorneys are asked. Even with the actions of the federal government to stop foreclosures and evictions for 60 days on FHA–backed loans during this COVID-19 crisis, it is apparent that many homeowners will need to take protective steps to keep their homes.
One of the most effective home-ownership protections is filing for Chapter 13 bankruptcy. A common misconception is that if you file for bankruptcy, you lose everything. The truth is you can usually keep your home, your car and other valuables. If you file for Chapter 13 bankruptcy, all your assets are protected. Through a reorganization plan approved by a bankruptcy judge, you're obligated to repay all or a portion of your debts over a three-to-five year period.
Another option is to file for Chapter 7 bankruptcy. Under Chapter 7, your entire debt is wiped out, but a bankruptcy trustee will sell your "non-protected" assets to pay creditors at least a portion of what's owned. Most often though, you'll be able to keep your home through a homestead exemption, your car and other essential assets like jewelry and gun can be protected during the bankruptcy filing.
Once filed, by law, creditors cannot call or send letters demanding payment. All collection actions must stop including foreclosures and wage garnishments. Creditors cannot repossess your property, foreclose on your home, or attempt to evict or garnish your wages.
For more debt relief information or to arrange a phone or video-conference meeting, call the Law Offices of Steers & Associates at 800-824-5416, or email debt relief attorney Elena Steers, Elena@steerslawfirm.com or go to https://www.steerslawfirm.com.
Request Your Free Consultation
"*" indicates required fields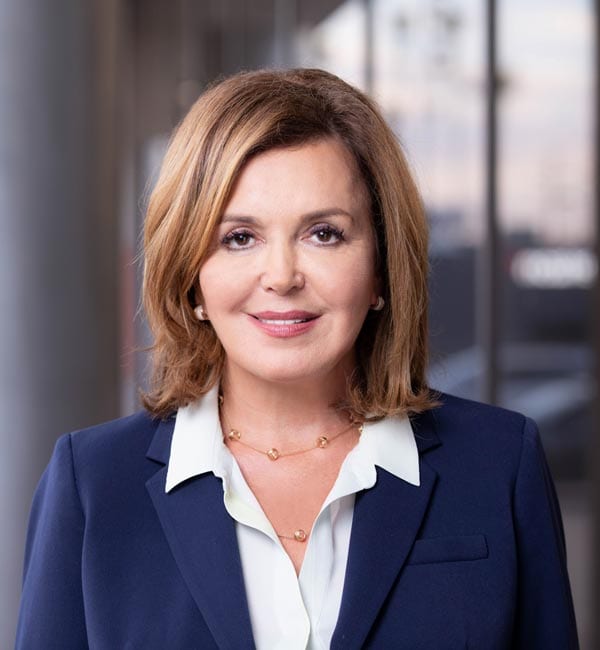 Elena Steers is a highly experienced bankruptcy attorney, the founder of Law Offices of Steers & Associates, and previously worked as a Bankruptcy Trustee Assistant at the Office of the Chapter 13 Trustee in Los Angeles. Her current affiliations include the State Bar of California, National Association of Consumer Bankruptcy Attorneys, and Central District Consumer Bankruptcy Attorneys Association.