A 30-year-old man died Tuesday, March 26, 2019, when pickup truck hit him as he crossed Bonnie Brae Street. According to LAPD, the accident happened around 6:20 a.m. just north or Sixth Street, and the driver of the pickup truck fled the scene. The man was taken to County-USC Medical Center where he was later pronounced dead.
Witnesses described the truck as a 2000-2005 white pickup truck possible a Dodge or Chevrolet with a dark bedliner. It was last seen heading south on Bennie Brae Street and might have some front-end damage. The driver was identified as a 30 to 35-year-old Hispanic male with dark, slicked-back hair.
Investigators have asked anyone with information to call 800-222-8477 or by calling Crime Stoppers at (800) 222-TIPS or contact them online at lacrimestoppers.org.
Hit-and-Run Pedestrian Accidents
There are over 600,000 hit-and-run accidents each year in the U.S., with around 2,000 fatalities. Out of those, 65 percent (1,300) are pedestrian or cyclists. California ranks the sixth highest in states for the number of hit-and-run accidents.
Once a driver flees, the dynamics of an accident scene change. First, it becomes a crime scene because leaving the scene of an accident with serious injury is a felony in California. Another problem is that help for the victim is delayed putting the injured person at much higher risk for death and injury.
The higher risk comes from the possibility of a  delay in getting help because the driver fled the scene. This often means the victim might lay there for some time before help arrives, and this might be the difference between life and death, and it puts the victim at risk for a more serious injury. .
Injuries at Risk for Becoming More Serious
There are many types of injuries that can happen in a hit-and-run that put the victim at higher risk of death or more serious injury. They are:
Neck Injuries: Neck injuries need to be stabilized quickly and delays might cause more problems.
Deep lacerations: Any loss-of-blood injuries can put the victim in danger if first aid is delayed.
Punctured Lungs: Broken ribs can lead to a punctured lung which can deprive a person of their ability to breath and get oxygen.
Heart Attack: The stress of an accident can cause a heart attack, and a quick response from EMS can make a difference.
Pregnancy/Delivery: An accident can put a pregnant woman into labor, and the quicker the response, the more likely there will be a good outcome.
Liability in a Hit-and-Run
In every serious injury accident, the stress and anxiety brought about by the financial losses are significant, and many times are compounded in a hit-and-run. Bills pile up, and the lost time from work take its toll financially. This is made worse when the identity of the driver is unknown because the victim doesn't know how these losses will be covered.
However, there are some resources that someone might be able to use to compensate them for their injuries if the driver is never found:
Medpay: This is a provision that drivers can get on their own policy that will pay for medical bills regardless of who is at fault or who is injured so long as the insured or their vehicle is involved.
Personal Injury Protection (PIP): This works similar to medpay, but it pays medical bills and other damages like pain and suffering and loss of wages. It also pays out regardless of who was injured or at fault so long at the insured or their vehicle is involved.
Uninsured/Underinsured (UM/UIM): Most insurance policies have uninsured/underinsured provisions that will pay those covered by the policy for all personal injury damages if the other driver is underinsured or has no insurance. This can include when a hit-and-run driver is never found, so long as they were at fault in the accident.
California Auto Insurance
In California, drivers are not required to have PIP or Medpay, but most auto insurance carriers that operate in the state have them as add-ons to their policies.  Remember, medpay pays only for medical bills, whereas PIP pays for medical bills and for certain other losses such as loss time from work and pain and suffering which makes it a bit more expensive than medpay.
California does require that all auto insurance policies have UM/UIM coverage, and if the driver—even as a pedestrian—has this coverage, it can be used to cover all types of financial losses for the insured. Unlike PIP and medpay, UM/UIM is based on the negligence of the other person, and even though the identity is unknown, the insured will have to be able to prove that the other person was at-fault.
Do I need an Attorney for a Hit-and-Run?
If you've been injured while walking in a hit-and-run accident, you need to talk to an attorney who can evaluate your circumstances and find all sources of compensation for your injuries. Don't wait around for the other driver to be found, act quickly and get the right advice.
If you are injured in a hit-and-run accident, get an experienced attorney on your side who knows the laws and has the experience dealing with insurance companies and their defense attorneys and can get results. Call the Law Offices of Steers & Associates at 800 824 5416 or click here to contact us online.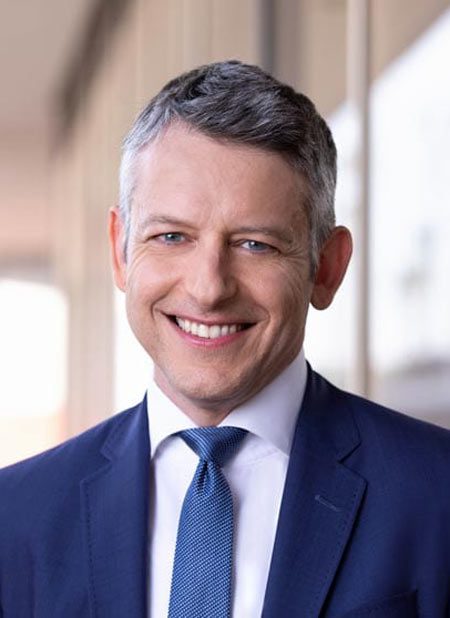 Allen Vaysberg practices personal injury law and works tirelessly to defeat the tactics of insurance companies and large corporations who try to deny justice and fair compensation to injured people.