Finding a foreclosure notice in the mail can cause extreme levels of anxiety and stress. The notice may not be unexpected, but it can be a harsh reminder that you are in danger of losing your California home.  At this point, it's likely your financial difficulties have you feeling powerless to do much about it.
Fortunately, there are some options available, like Chapter 13 bankruptcy, that might allow you and your family to stay in the home while reducing other debts at the same time. Learning how to stop a home foreclosure in time can help you save your home.
How to Stop a Home Foreclosure
Your first option to stop home foreclosure in California is to pay your mortgage. It is the most obvious solution, but also most likely the hardest one to pull off while experiencing financial issues.
Would You Benefit From Bankruptcy?
Schedule a completely free, no obligation consultation with our team
You can pay towards your mortgage until you are current on your payments and the late fees you owe. Your lender might consider calling off attempts to foreclose on your house if you are working in good faith to get caught back up. The process of foreclosure is time-consuming and possibly expensive for your lender and they'd much prefer to keep you as a mortgage customer.
Modifying Your Home Loan
Because mortgage companies would rather keep you as a paying customer than go through the hassle of foreclosure, they are sometimes willing to negotiate.
It's worth it to simply ask your bank representatives if they would consider changing the terms of your loan. This could include extending your loan term for additional years and reducing interest rates. It may also take the payments you've missed and late fees and roll them into your principal. Your payments would hopefully get low enough to allow you to more easily make them each month.
There may also be federal mortgage programs that can offer you a new home loan at better terms.
You could also qualify for a forbearance. The state of California and the Federal Government may offer a forbearance during times of extreme financial crisis, like a pandemic. A forbearance allows you to take a break from loan payments until your situation improves. It does not reduce the amount you owe, however.
Selling Your California Home to Avoid Foreclosure
Selling your home before a lender can auction it off is another option to avoid foreclosure in California. During the foreclosure process, you can quickly sell your home. This is known as a "short sale." You attempt to get the best price possible to then pay off your outstanding payments and fees.
You also hope to recover some of the equity you have in the home. Your equity is the amount of your mortgage you've already paid off that you hopefully get back after selling. Unfortunately, the late fees and payments you owe your lender can greatly reduce any equity you might retain.
Request Your Free Consultation
"*" indicates required fields
Once you receive a foreclosure notice, you'll only have a few weeks to sell your home before the bank will have the right to auction it off. This time crunch can make it almost impossible to complete the sale of a home in such a short span. The bank could decide to give you additional time to complete your sale if they feel it will save them the hassle of having to sell your home themselves.
A short sale could also force you to accept a less than fair offer on your home. You may not get what you wanted in a sale price. It's not always the best option, but talking to a legal professional can help you determine if a quick home sale is the best solution to your dilemma.
Filing for Bankruptcy to Prevent Foreclosure
Declaring bankruptcy is one option that might allow you to keep the deed to your home and wipe out some of your other debt issues. Bankruptcy helps you reorganize your debt into a more manageable size. Some qualifying debt is also "discharged" or erased.
Although your mortgage debt isn't cleared away, bankruptcy may delay foreclosure procedures until you have a better chance to make the payments, free of other debt worries. This delay is part of an "automatic stay" granted as you go through bankruptcy. It keeps creditors from contacting you or taking action to collect the money you owe.
The benefits you get from a bankruptcy filing will depend on the type of bankruptcy you utilize. Talking with a California Bankruptcy Lawyer is vital when you're deciding if bankruptcy can help in your specific situation.
Chapter 7 Bankruptcy Foreclosure Relief
In most cases, declaring Chapter 7 Bankruptcy only temporarily delays your foreclosure. The process takes anywhere from four to six months. During this time the automatic stay from lenders should give you a brief pause in your homeownership worries. However, if you are behind on your mortgage payments going into Chapter 7, you'll likely come out of the process still facing foreclosure.
The hope is that after getting help with your other financial issues, you'll have a better chance of paying towards the money you owe on your house.
Chapter 13 Bankruptcy Foreclosure Relief
Filing for Chapter 13 Bankruptcy in California helps you avoid home foreclosure. When declaring Chapter 13, you propose a three to five-year payment plan to repay some of your debt. You often get away with only paying a negotiated portion of each debt, and some debt is wiped away completely after you've successfully completed the plan.
Your mortgage payments would remain the same, but your missed payments and late fees could be part of the negotiated amount you pay back over the three to five-year plan.
Your mortgage wouldn't be erased, but related loans, like a "second mortgage," might be wiped away.
Contact a Los Angeles Bankruptcy Attorney
Can declaring bankruptcy untangle your debt problems and allow you to keep your home? There's an easy and risk-free way to find out.
Contact the Law Offices of Steers & Associates for a free bankruptcy consultation on your case. Our highly-regarded Los Angeles Bankruptcy Legal Team will go over your bankruptcy options with you and clearly explain their benefits.
We are the California authority on bankruptcy. We work every week to help people in debt just like you attain financial freedom, keep their property, and return their lives to normal.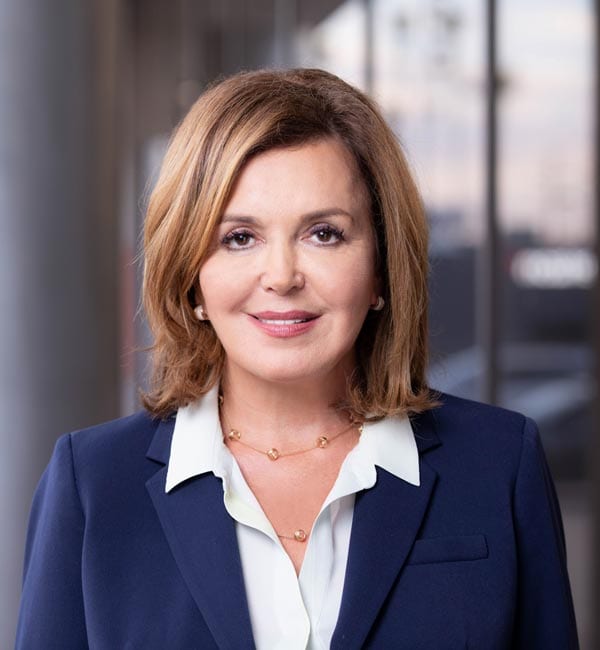 Elena Steers is a highly experienced bankruptcy attorney, the founder of Law Offices of Steers & Associates, and previously worked as a Bankruptcy Trustee Assistant at the Office of the Chapter 13 Trustee in Los Angeles. Her current affiliations include the State Bar of California, National Association of Consumer Bankruptcy Attorneys, and Central District Consumer Bankruptcy Attorneys Association.