Filing a Chapter 7 Bankruptcy Case?
Here is a summary of what is involved in filing a  typical Chapter 7 bankruptcy case.
Introduction: Deciding to file for bankruptcy is half the battle; the other half is the actual filing. Whether your filing for a Chapter 7 Bankruptcy or a Chapter 13, there are some steps you must take to do it properly. 
The only real difference between Chapter 7 and Chapter 13 is that with Chapter 7, all dischargeable debts are forgiven. That is why it is sometimes considered a Fresh Start. In Chapter 13, what is sometimes called the "wage earners" plan, you agree to repay all, or a certain portion of debt over time. 
Step 1: Decide Whether to Use a San Fernando Valley Bankruptcy

Attorney or File Pro Se.
Both Chapter 7 bankruptcy and Chapter 13 bankruptcy can be filed pro se, which means without using a bankruptcy attorney. It is a good idea to consult a legal professional even if you file on your own because this type of case can be very complicated. The judges and employees of the bankruptcy court are not allowed to provide any legal advice at all.
There are many common mistakes that you need to avoid if you file pro se. There are specific forms, documentation, procedures, and timelines that must be followed, and you will be expected to follow these the same as any attorney. There are long term consequences to bankruptcy, and you should seek legal advice even if you choose to file pro se. 
Step 2: Determine What Property Exemptions you are

Eligible For
Each state in the USA has specific laws regarding the types and amounts of property that are exempt.
Usually, your home furniture, clothing, and household goods, retirement accounts, a modest vehicle, some home equity and certain jewelry items can be kept even in bankruptcy when you file for a Chapter 7. Ensure that this type of bankruptcy allows you to protect any property that you want to keep before you file. 
Step 3: Determine your Eligibility for Chapter 7 Bankruptcy
Usually, this means passing a Means Test to qualify for a Chapter 7 petition. However, if you mostly owe a business debt or you fit in specific categories of military personnel or other exemptions, then you may not have even to take this test.
The Means test looks at your income, expenses, and family size to see if your disposable income is sufficient to repay some or all of your debts. If you have enough disposable income to repay debts, then a Chapter 13 bankruptcy may be necessary instead of using Chapter 7.
Step 4: Decide What to do With Secured Debt
If you are filing for Chapter 7 bankruptcy, whether you file pro se or use a San Fernando Valley bankruptcy attorney, you will need to decide whether to redeem, reaffirm, or surrender any property associated with secured debts. Your options will usually include: 
Redeem

– This allows you to make a lump-sum payment in the amount of the current replacement value to the creditor to resolve the debt and keep the property.

Reaffirm

– If you file Chapter 7 bankruptcy, you can reaffirm a secured debt if you want to keep the property. Typically, this means that you agree to the same terms and payments, and you will keep the property if you continue to make the payments. 

Surrender

– You can choose to let the creditor take the property and auction it off. Any remaining balance owed after the creditor auctions the property will generally be discharged at the end of your Chapter 7 bankruptcy case.
Step 5: Complete the Correct Bankruptcy Forms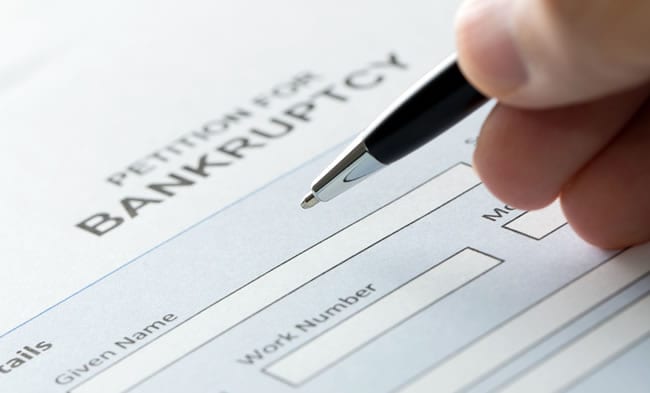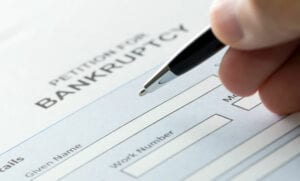 If you choose to file for Chapter 7 bankruptcy pro se, you will need to complete the required official bankruptcy forms and submit them to the court. These forms are available free of charge from the court websites. The 100 series forms are designed for use by individuals and couples. You will need to list: 
Request Your Free Consultation
"*" indicates required fields
Any property owned.

All debts and the associated creditors, including the

creditor name, address, phone number, and exact amount owed.

All income, along with documentation.

All expenses, as well as documentation.

Any prior financial transactions, like giving away your money, maxing out your cards, or property transfers

up to a decade before you file for bankruptcy protection.

How any secured debt will be dealt with.

All property exemptions claimed.

All financial and property details as required by the court.

 
Step 6: Take Mandatory Credit Counseling
Anyone who files for bankruptcy protection, whether you file pro se or use a San Fernando Valley bankruptcy attorney, must attend mandatory credit counseling. If you are representing yourself, you will need to find and register for these classes.
Step 7: File your Chapter 7 Bankruptcy Petition and Form

Packet
You will need to file a completed bankruptcy petition (the main form), along with any required schedules, additions, subtractions, and other forms. This is when you are officially filing bankruptcy. If necessary, an emergency filing can be made, but you must file the rest of the required forms within 14 days of the emergency filing. 
Step 8: Pay Filing Fees or Request that the Fee is Waived
When filing bankruptcy pro se, you will need to either pay the filing fees required or file a motion for the fees to be waived by the court. This motion will be filed along with the initial Chapter 7 petition and any supporting forms. It is possible to ask the court to split the filing fees into four payments if you are unable to pay the full amount all at once. 
Step 9: Give the Bankruptcy Trustee All Required Documentation 
The next step is to submit all the required documentation to the bankruptcy trustee assigned to your case; This can include:
Check stubs

Tax returns

Bank statements

Profit and loss statements

Copies of contracts or other legal documents

Bills

Proof of necessary expenses
Step 10: Attend the Mandatory 341 Meeting of Creditors
Even when you represent yourself and you are filing bankruptcy pro se you will typically only have to show up in court once, and that is for the mandatory 341 Meeting of Creditors. With Chapter 7 cases, creditors often do not show up to this meeting, and it may only be you and the bankruptcy trustee. 
Your identification will be verified, and then the trustee will ask you some questions about the information you provided and your financial situation. If a creditor objects, then things may get more complicated, though, and you may need to seek advice from a San Fernando Valley bankruptcy lawyer. 
Step 11: File any Necessary Motions or Objections
If you need to get rid of any liens or disputing a claim from a creditor, then these matters must be addressed by filing a motion or objection before your Chapter 7 bankruptcy case is finished. If a lien is overlooked, you may be able to reopen the case later if the court allows it, but there is no guarantee.
Step 12: Resolve Secured Debts
When filing bankruptcy, you filed a form that addressed how any secured debts and associated property would be handled. Before your Chapter 7 case is finished, you need to make sure these matters are taken care of. 
If you plan on returning property, make sure that the lender or creditor has access to reclaim the property in question.
Step 13: Take the Required Debtor Education Course
Before you can receive a Chapter 7 bankruptcy discharge that wipes out your debts, you will need to take a required debtor education course and prove this to the court. If you do not take this course and submit certification of this fact by the deadline in your case, then your case could be closed without the discharge that you want and need.
If your case is closed without a bankruptcy discharge, you will have to file motions and pay additional filing fees for your Chapter 7 bankruptcy to be reopened. Do not make this common pro se bankruptcy mistake.
Step 14: Receive your Chapter 7 Bankruptcy Discharge 
You have successfully handled your Chapter 7 bankruptcy pro se; this is the outcome that you were hoping for and working hard towards. The court will issue an order discharging all of the qualifying debts in your case.
Once a debt has been discharged, you are no longer legally obligated to pay, and the creditor associated with that debt can no longer attempt to collect on it. Congratulations!
Would you like to discuss your Chapter 7 bankruptcy case with a seasoned bankruptcy attorney in San Fernando Valley? You may reach The Law Offices of Steers and Associates at (818) 851-1911 or contact us here. 
Sources:
Cara O'Neill, "Filing a Chapter 7 Bankruptcy: Basic Steps." Nolo.com https://www.nolo.com/legal-encyclopedia/chapter-7-bankruptcy-29454.html . Accessed 26 July 2020.
"Filing Without An Attorney." USCourts.gov.  Accessed 26 July 2020.
The San Fernando Valley is located in Los Angeles County, California. It includes the cities of Burbank, Glendale, San Fernando, Hidden Hills, Northridge, Arleta, Canoga Park, Chatsworth, Encino, Granada Hills, Lake View Terrace, Mission Hills, North Hollywood, North Hills, Pacoima, Panorama City, Porter Ranch, Reseda, Sherman Oaks, Studio City, Sun Valley, Sunland, Sylmar, Tarzana, Toluca Lake, Tujunga, Van Nuys, Valley Village, West Hills, Winnetka, and Woodland Hills.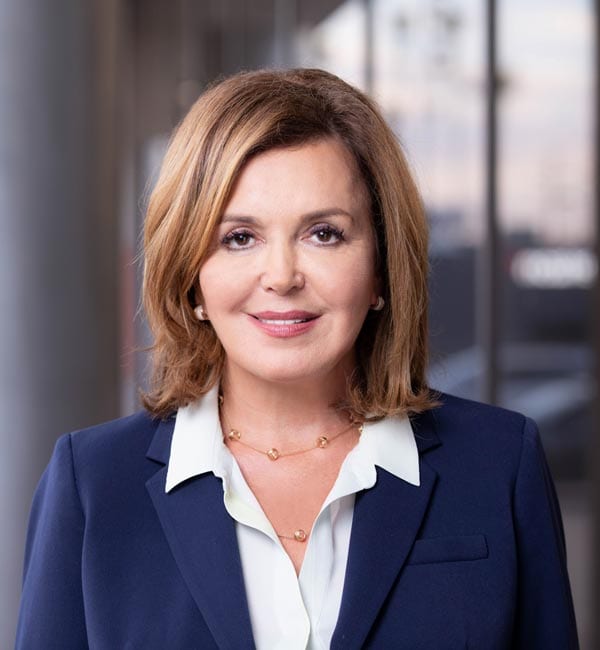 Elena Steers is a highly experienced bankruptcy attorney, the founder of Law Offices of Steers & Associates, and previously worked as a Bankruptcy Trustee Assistant at the Office of the Chapter 13 Trustee in Los Angeles. Her current affiliations include the State Bar of California, National Association of Consumer Bankruptcy Attorneys, and Central District Consumer Bankruptcy Attorneys Association.