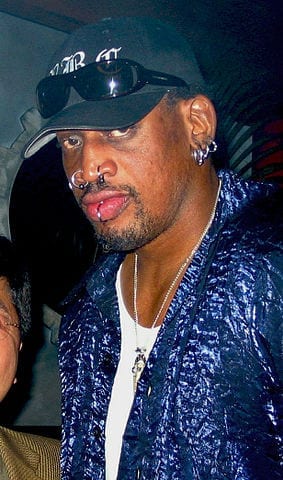 Dennis Rodman is a "person of interest" in an accident which took place July 20, 2016 on I5 in Santa Ana. According to an article on CBSLA, a motorist in a black BMW alleged he recognized Rodman as being behind the wheel of a vehicle which left the scene of the accident.
What is a person of interest?
This simply means that a person was possibly involved in a crime. They have not been charged or arrested.
In this case it may simply be a case of mistaken identity.
Was Dennis Rodman in the area?
We all know that Dennis Rodman previous played for the LA Lakers and other various teams in the NBA, but, was he in LA at the time? According to this article on Clutch Points, Mr. Rodman was seen in the area "at the time", singing karaoke at a bar called the Velvet Lounge in Santa Ana.
Pending update
When we have more news we will follow up.
If you or a loved one was injured in a hit and run accident please feel free to contact us today for a free consultation or visit our Los Angeles Car Accident lawyer page.
Image Credit: By huangweiqing / Walter Huang [1] – Dennis Rodman, 2001, CC BY 2.0, https://commons.wikimedia.org/w/index.php?curid=3374838

Allen Vaysberg practices personal injury law and works tirelessly to defeat the tactics of insurance companies and large corporations who try to deny justice and fair compensation to injured people.