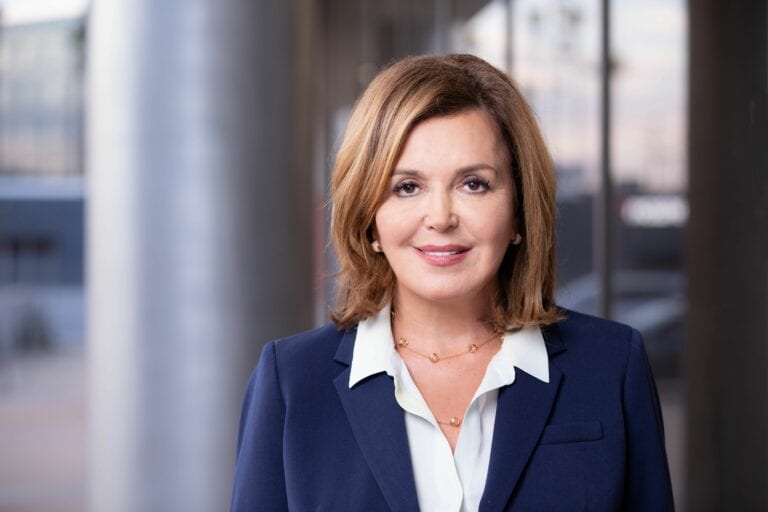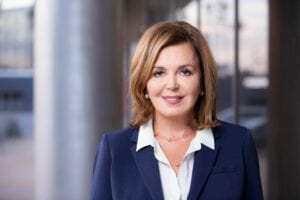 Bankruptcy law in Los Angeles, California can be pretty tricky and complex. Even though bankruptcy, on the surface, looks like just a lot of paperwork, clients have to really know the specific issues. If you just fill out the forms and don't understand how to properly protect your assets you can end up losing your house, your car, or even your small business.
Looking for a Los Angeles Bankruptcy Attorney?
Elena Steers is a highly experienced Los Angeles bankruptcy lawyer with over 20 years of experience on both debtor and creditor sides of the bankruptcy process in Los Angeles, CA. She can evaluate your financial situation, determine if bankruptcy is right for you, and which chapter you best qualify for at this time..
There is a lot to understand and every situation is different. You need to get the advice of a Los Angeles bankruptcy lawyer who is experienced and who knows how to properly see the issues, how to point out these issues in your particular case, and how to properly
Would You Benefit From Bankruptcy?
Schedule a completely free, no obligation consultation with our team
What Type of Bankruptcy is Right for Me?
Chapter 7 and Chapter 13 bankruptcies are called chapters because those are the chapters of the US Bankruptcy Code. They're just an abbreviation used by bankruptcy lawyers and bankruptcy courts for dealing with different filing vehicles in the bankruptcy world.
Chapter 7 Bankruptcy
Chapter 7 is called liquidation and a lot of clients think that if they file for Chapter 7 they're going to lose all their assets. On the contrary, Chapter 7 is a powerful legal tool that does not take all of their assets and it gives clients a fresh financial start. As with all bankruptcy chapter filings, once clients file for bankruptcy, the automatic stay immediately stops all creditor collection efforts.
When clients file for Chapter 7 bankruptcy in Los Angeles, most of the time people are able to keep their house (unless there is a large amount of equity in it), keep their car and other assets while getting rid of their credit card debt, medical bills and other dischargeable debt. When clients file for bankruptcy they can choose certain exemptions, meaning the law does not want people to be homeless just because they file.
In filing for bankruptcy relief, the bankruptcy attorneys should look at your net household income and your expenses, just like the bankruptcy trustee who reviews your filing will be doing . Sometimes if the disposable income is still too high by the law standards, you won't qualify for Chapter 7. In this case, it may be that you are better suited to file Chapter 13 and still pay just cents on the dollar to the unsecured creditors. It still will be a win-win situation for you in this scenario.
Chapter 13 Bankruptcy
Chapter 13 is a debt reorganization program. If you got behind on your secured debt payments, you can catch up by making manageable payments against the arrears (past due amounts) through a Chapter 13 plan over the period of 3 to 5 years.
Let's say, for example, a person is behind $10,000 in mortgage payments and a foreclosure sale has been scheduled. If the person doesn't have that $10,000 to give the bank right away, they can file for Chapter 13 and repay whatever they got behind on over a period of 3 to 5 years, while resuming the regular monthly mortgage payments. The foreclosure is stopped.
Chapter 13 could also be a very good solution for a homeowner who lost their job and that's why they got behind on their mortgage payments. Then, they regained employment but they didn't have that money to pay the bank right away. Chapter 13 enables them to repay that debt over a period of 3 to 5 years and stops any foreclosure.
What To Expect During The Bankruptcy Process
In our bankruptcy law firm in Los Angeles, we believe that people should have as few surprises as possible once they hire an attorney. Here's a breakdown of the steps you should expect during the bankruptcy process, from the first free consultation to the bankruptcy discharge.
Initial Free Consultation
The first step is a free consultation with our bankruptcy law firm in Los Angeles to determine which option is best for you. We basically talk and gather the information and documents required to make the recommendation on whether a bankruptcy case needs to be filed and what chapter is the better option.
Once a decision is made to retain our firm's services, you receive a checklist with all the requested documents you need to bring for your next consultation, along with a deposit that we've agreed upon. We then carefully audit the file, just like the bankruptcy trustee will audit it. Your advantage here is that we have the experience of spotting issues while auditing files from having worked for the bankruptcy trustee's office in Los Angeles.
Once the preliminary audit is done, we meet again. You can review the paperwork and go over any questions you might have. Then we basically finalize the paperwork and file the case electronically once the balance of the pre-filing bankruptcy attorney fees and case costs are paid.
Bankruptcy Hearing
Once the case is filed and we have the case number, we will call you.  We inform you of the date of the hearing known as the "meeting of creditors" where an examination is conducted by the Chapter 7 or Chapter 13 bankruptcy trustee. We schedule an appointment to thoroughly prepare you for the hearing and we provide representation at the hearing.
People often think creditors show up and start yelling and screaming at them. That's not the purpose of that meeting. In fact, creditors hardly ever show up to those meetings and when they do, the scope of their questioning is pretty limited.
The examination is the main purpose of the meeting of the creditors hearing, which is also called a 341(a) hearing. The trustee reviews the bankruptcy case paperwork and other documents and asks the filing client several questions under oath. If you need a translator, translation services are provided at the hearing.
In Los Angeles, the hearing lasts for an hour to an hour and a half at the most. Most times, a client is just waiting for their turn to be called. Once they are called for their examination, it usually takes no more than 3 to 5 minutes in the average case.  Then they're free to go.
Bankruptcy Discharge
After the meeting of creditors, if it's a Chapter 7, in a typical case the trustee files the no asset report if there are no assets to distribute to the creditors. After approximately 3 to 4 months after the hearing, you get a discharge and the case is closed.
Before a discharge can be received, Los Angeles bankruptcy filers need to take debt management counseling over the Internet. We help you with financial instructions for that class if necessary.
Life After Bankruptcy Discharge
After the hearing, you can go on leading your normal life. Once the discharge is received in the mail (you receive it and we receive it), we double check that you understood you received the discharge and go over any questions you might have at that time.
That's it. Once you have received your discharge, you can resume actually living your normal life with a fresh financial start.
Los Angeles Bankruptcy Frequently Asked Questions
Technical FAQs about Bankruptcy:
Life After Bankruptcy
More FAQs about Bankruptcy:
Hiring a Los Angeles CA Bankruptcy Lawyer
Whenever you are in need of debt relief, call us for a free consultation or fill out this free evaluation form to get one of the best bankruptcy lawyers in Los Angeles to review your case.